Adding rental properties you already own to your RentCast portfolio will help you set up real-time rent alerts, get market updates and view historical rent trends.
You can also save properties you'd like to keep an eye out on in the future and check back on later.
Here is how to add new properties to your portfolio, as well as update or delete existing ones.
How to Add New Properties to Your Portfolio
From the Portfolio Page
First, navigate to the My Portfolio page, and click on the Add Property button at the top right: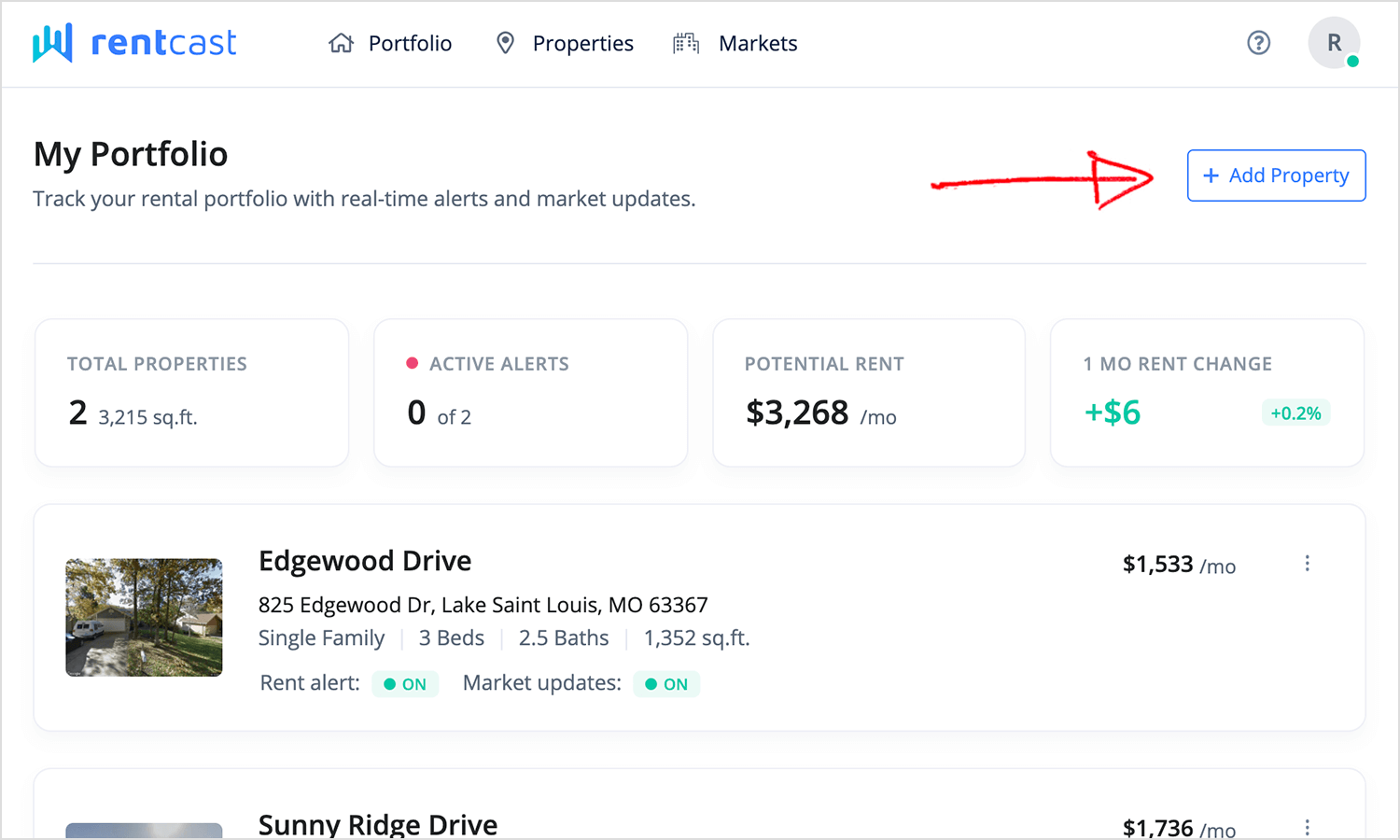 Next fill in the property description, including the property name, address, features and photo: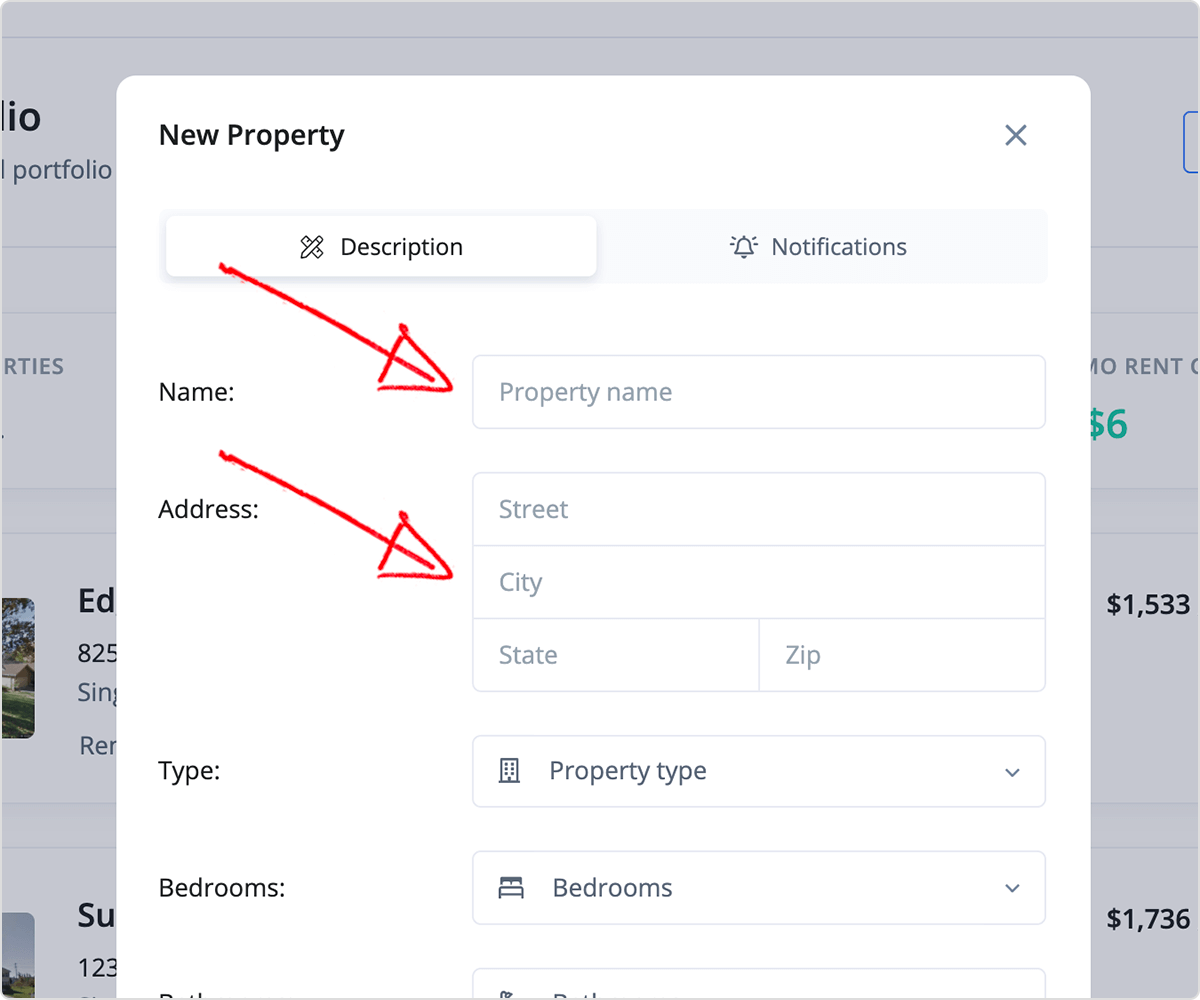 You can also switch to the Notifications tab at the top, and enable rent alerts and market updates for this property: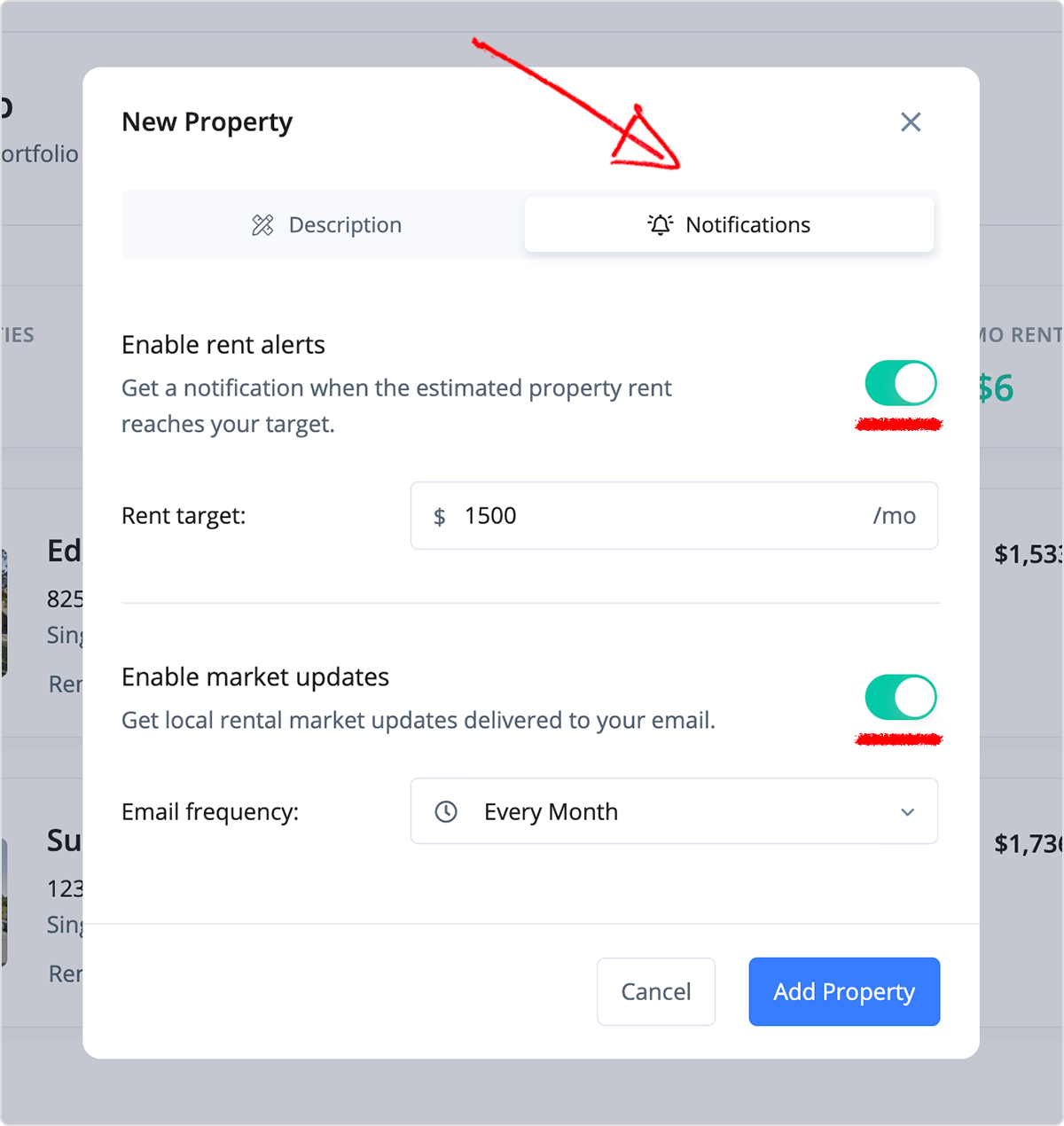 Click Add Property when finished to add this property to your portfolio: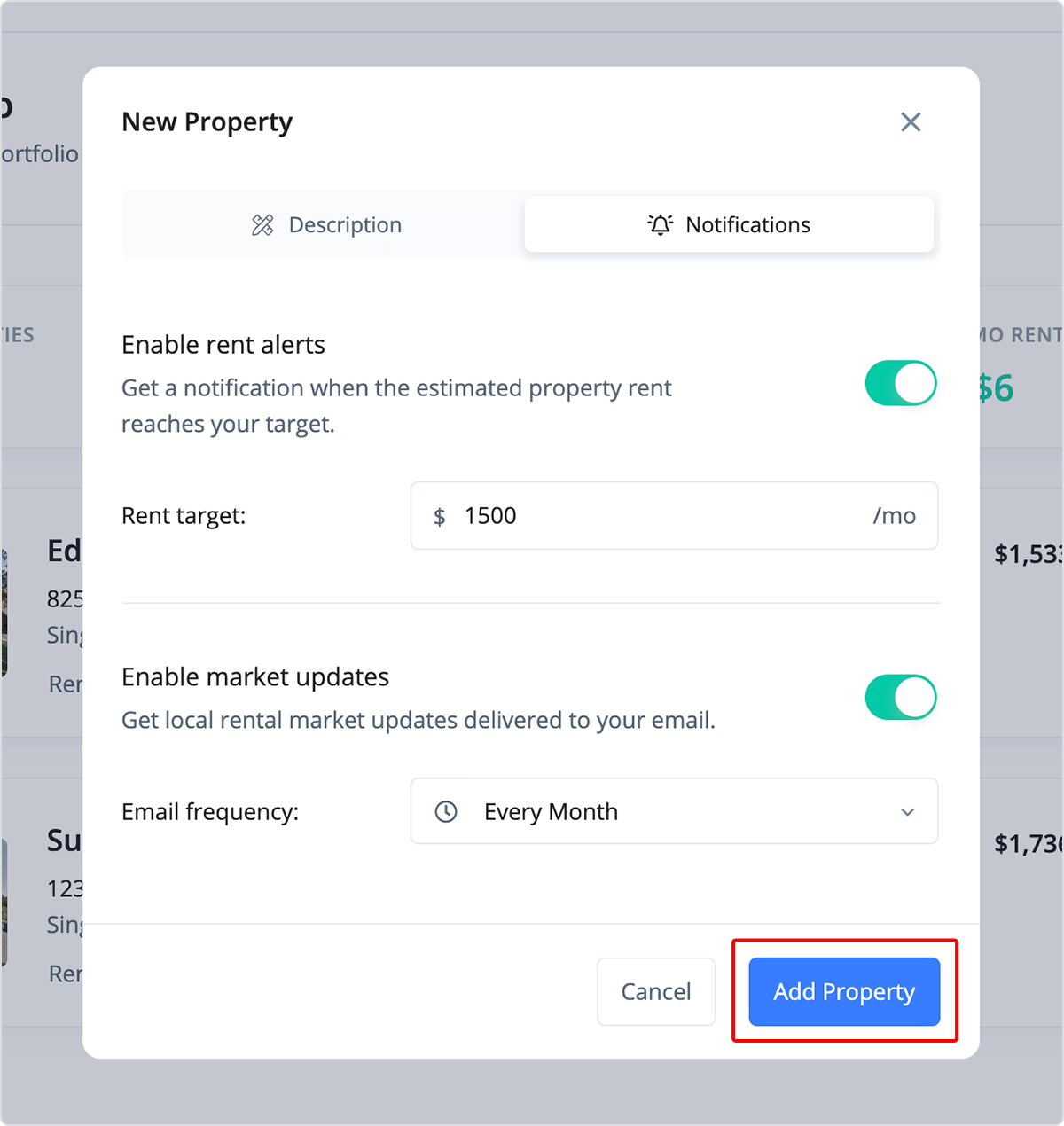 From the Property Search Page
Alternatively, you can add properties to your portfolio right from the property search page when looking up rent estimates and rental comps.
To do this, click the Add Property to Portfolio button right below its description: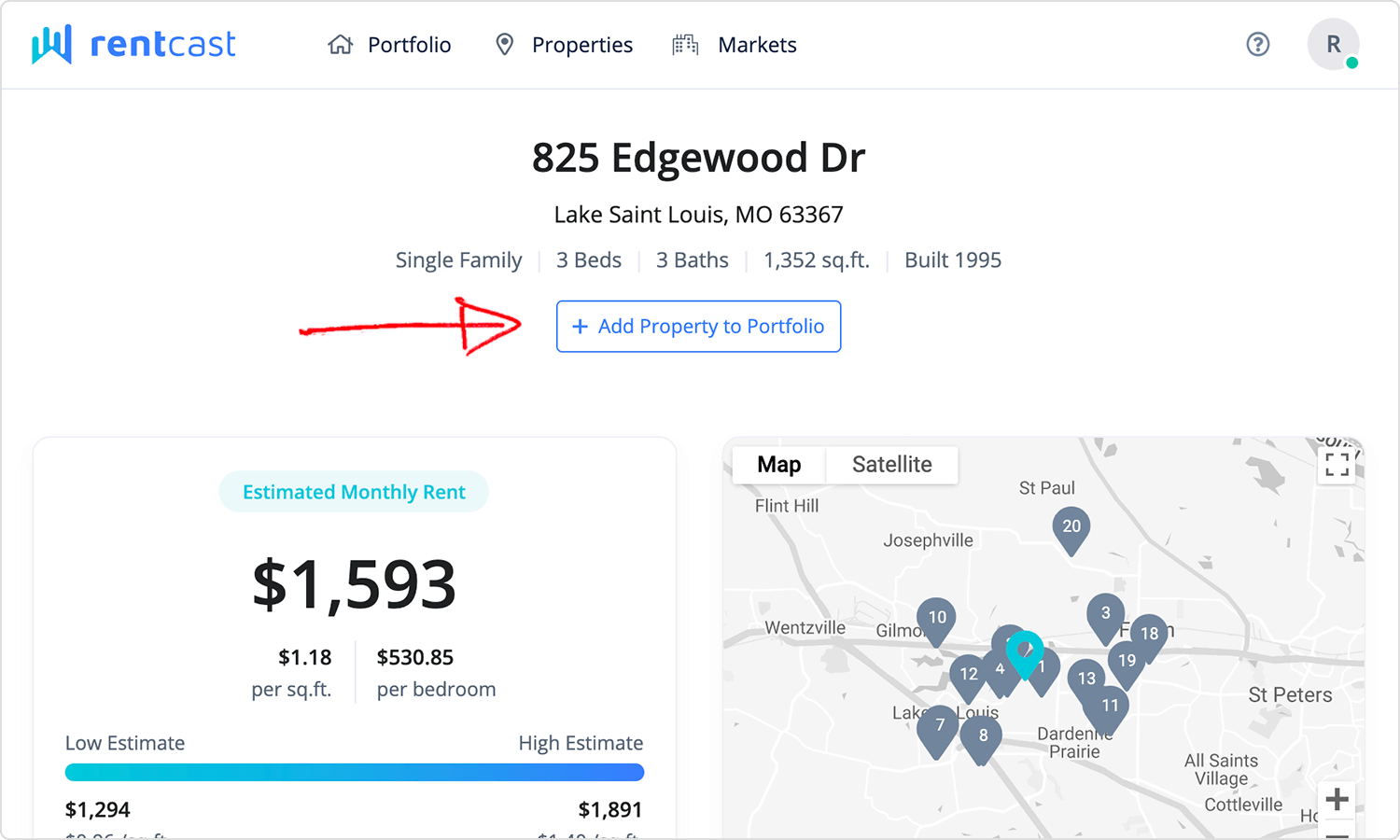 How to Update Existing Properties
If you need to update any information or notification settings for an existing property in your portfolio, click on the menu button next to that property, then click the Edit link: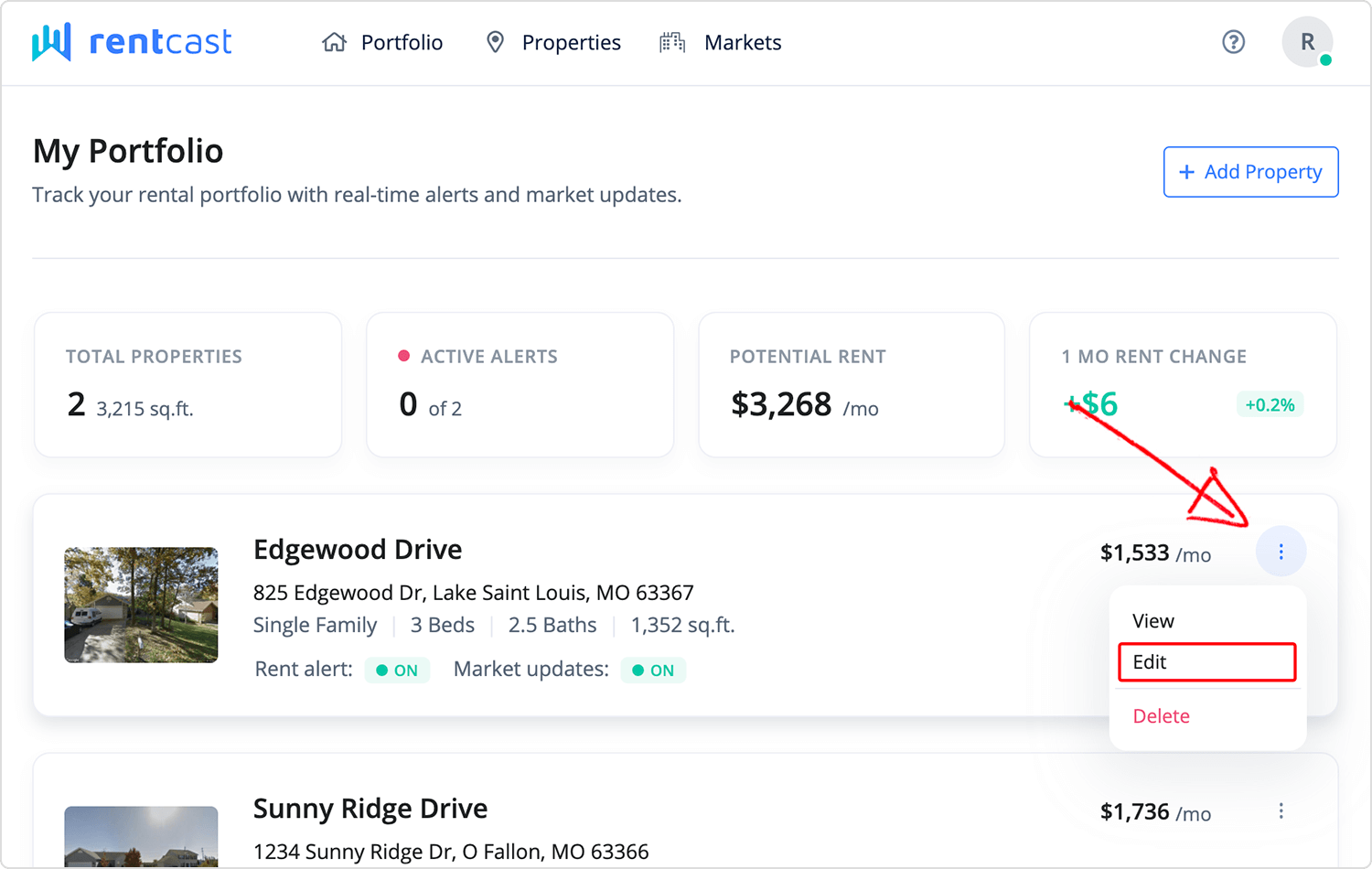 This will open the property settings popup, where you can edit any information or settings for this property.
How to Delete a Property From Your Portfolio
To delete a property from your portfolio, click on the menu button next to that property, then click the Delete link: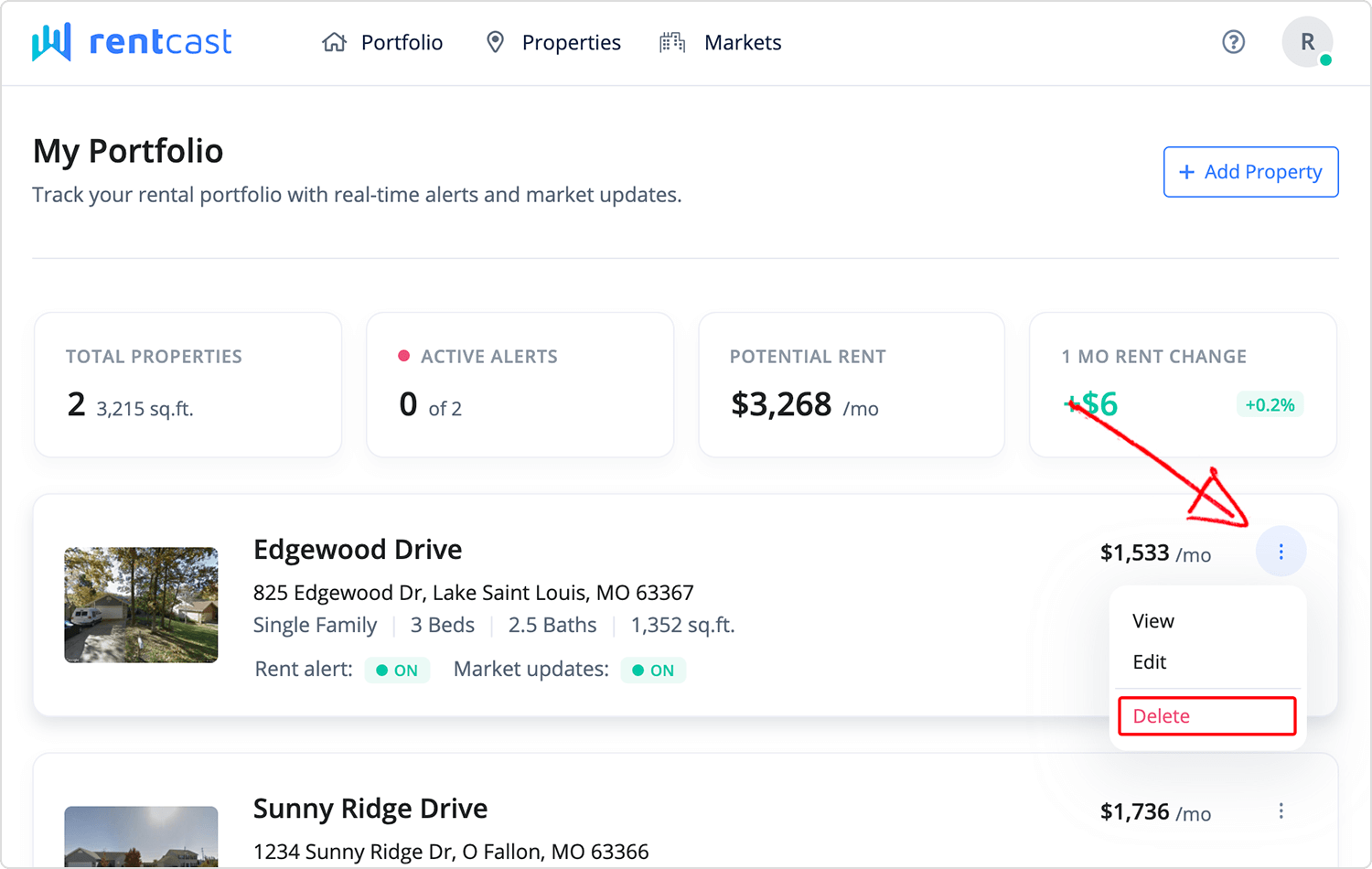 Note: deleting a property will permanently delete all of its historical data and settings, and cannot be undone.